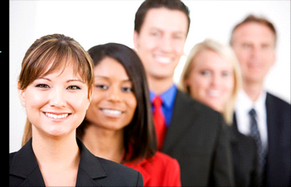 In our many years of developing professional credit repair software, the two questions we receive the most are: "do you offer credit repair training?" and "where can I find a credit repair school?" In researching the answer, we discovered that we could not find a complete school offering professional credit repair training, coaching or mentoring. It did not seem to exist on a professional level.
America is now recovering from our great recession and millions of Americans need your help. There has never been a better time in history to learn credit repair or to run a credit repair business. These are skills that all real estate and finance professionals must learn. Since you cannot process a loan unless the score is high, credit repair has now become a necessary survival skill to stay in business. If you can learn to raise a credit score you will close more loans, sell more houses, lower your clients' bills and credit card rates and do a great service to your community. Credit restoration is a business opportunity you can truly start with nothing but a phone and a computer. It's a business startup with zero overhead and it earns immediate revenue.
CREDIT-AID™ continually studies global financial trends. The need for a professional credit repair school was imminent and inevitable. We found that great instructors in such a highly specialized field were few and far between. In 2007 we met Denise Wayne. Denise had an extremely successful credit restoration and consulting business. However she was lacking software to automate her dispute system and speed up her process. We introduced her to CREDIT-AID™ PRO Software. The software enabled Denise to quadruple her workload. She then began to recommend it to the credit specialists she was training. These clients, in return, began to tell us how much they were learning. Since we didn't offer training, we began to refer our Professional customers to Denise. With the influx of students, Denise realized how much more she could accomplish in her teaching and consulting. In 2010 the need to join forces resulted in the founding of The American Credit Repair Academy.
---
This help file was created with an unregistered evaluation copy of Help & Manual. © EC Software. All rights reserved. This message will not appear if you compile this help file with the registered version of Help & Manual.