•The best way to make money is by ensuring that your client is happy. Happy clients refer their friends.

•To kick start your credit repair business, offer your services for a discounted price for a limited period; ensure that you do an outstanding job for those who opted for the introductory offer.

•Never be greedy with the fees

•Never promise too much

•Never do anything that you even suspect may be illegal, however tempting and profitable that may seem to be.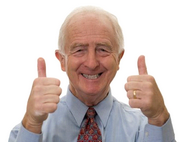 ---
This help file was created with an unregistered evaluation copy of Help & Manual. © EC Software. All rights reserved. This message will not appear if you compile this help file with the registered version of Help & Manual.